The Professional's Source for Art Market Data
Take the temperature of art, antique and collectible markets with interactive charts
We format auction sales into hundreds of clear, transparent charts so you can be the judge of market moods. Compare markets or drill down to analyse each in detail.
AMR All Art 'Top Traded' Index
AMR All Art 'Top Traded' Index
A new index tracking the most frequently traded artists at auction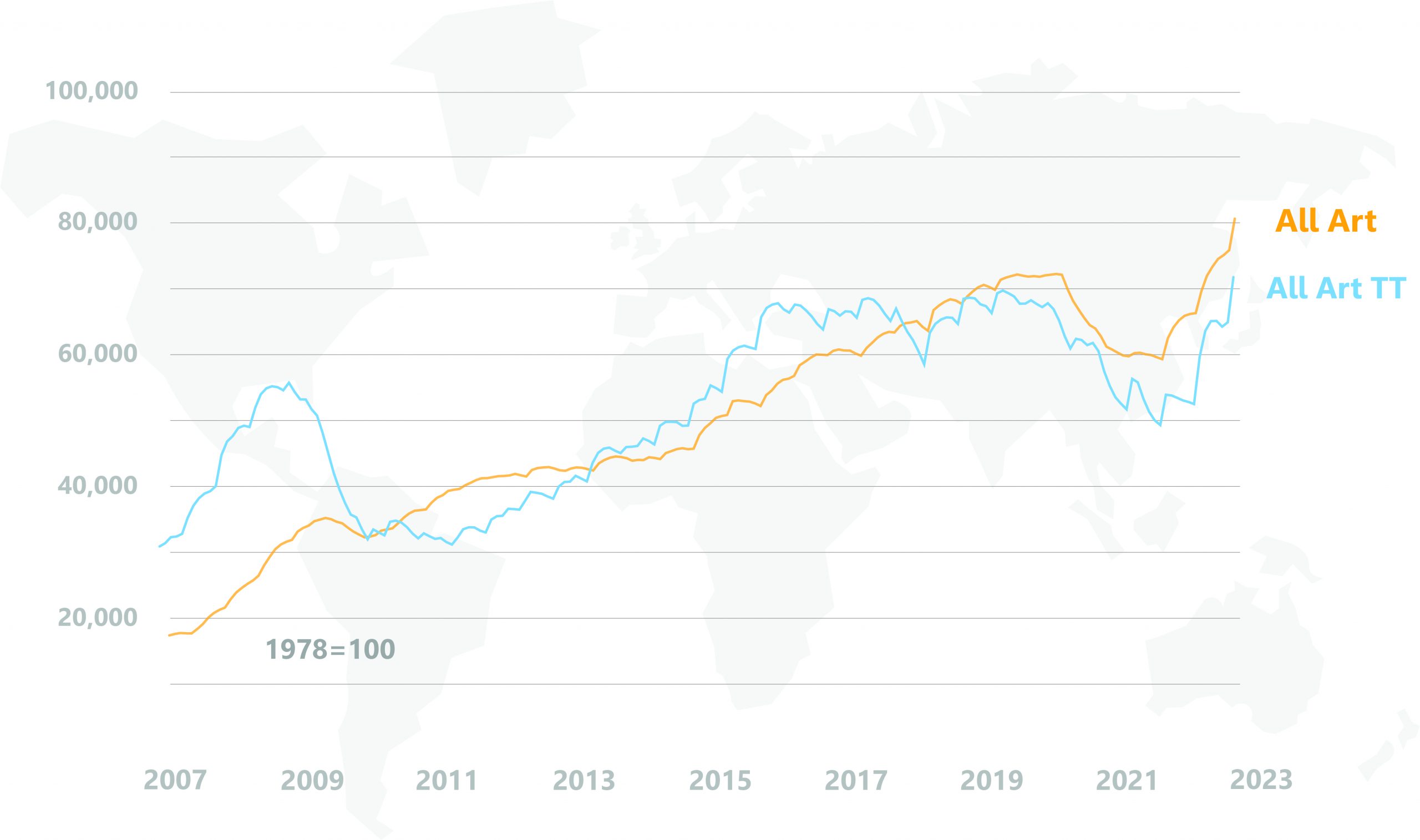 The All Art is a family of indexes that have been created to track the global auction market for art.
The AMR All Art tracks the evolution of the global Art Market.
The AMR All Art Top Traded (TT) comprises artists whose works have sold at least 30 times in a 24-month period.
The greatest artists produce the kind of art that has the power to stick and works remain popular long after the initial impact.
From Picasso to Hockney, Chagall to Fontana, Kusama to Nara, many of these great artists also produced large bodies of work that today form the basis of a robust trade at auction.
These artists form a group of 'Core Artists' included in the All Art TT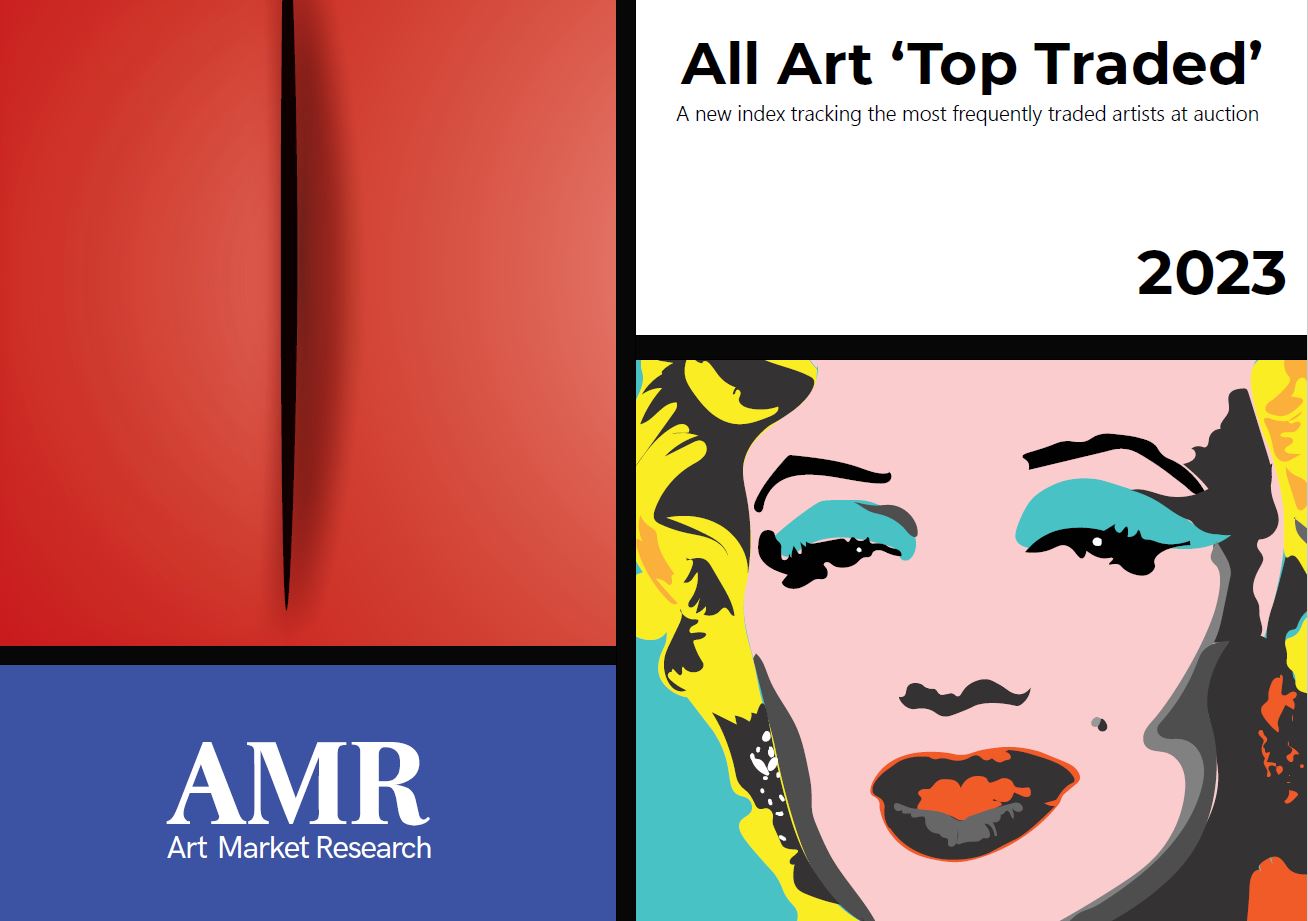 Who are the Top Traded Artists?
Download AMR All Art 'Top Traded' 2023 Report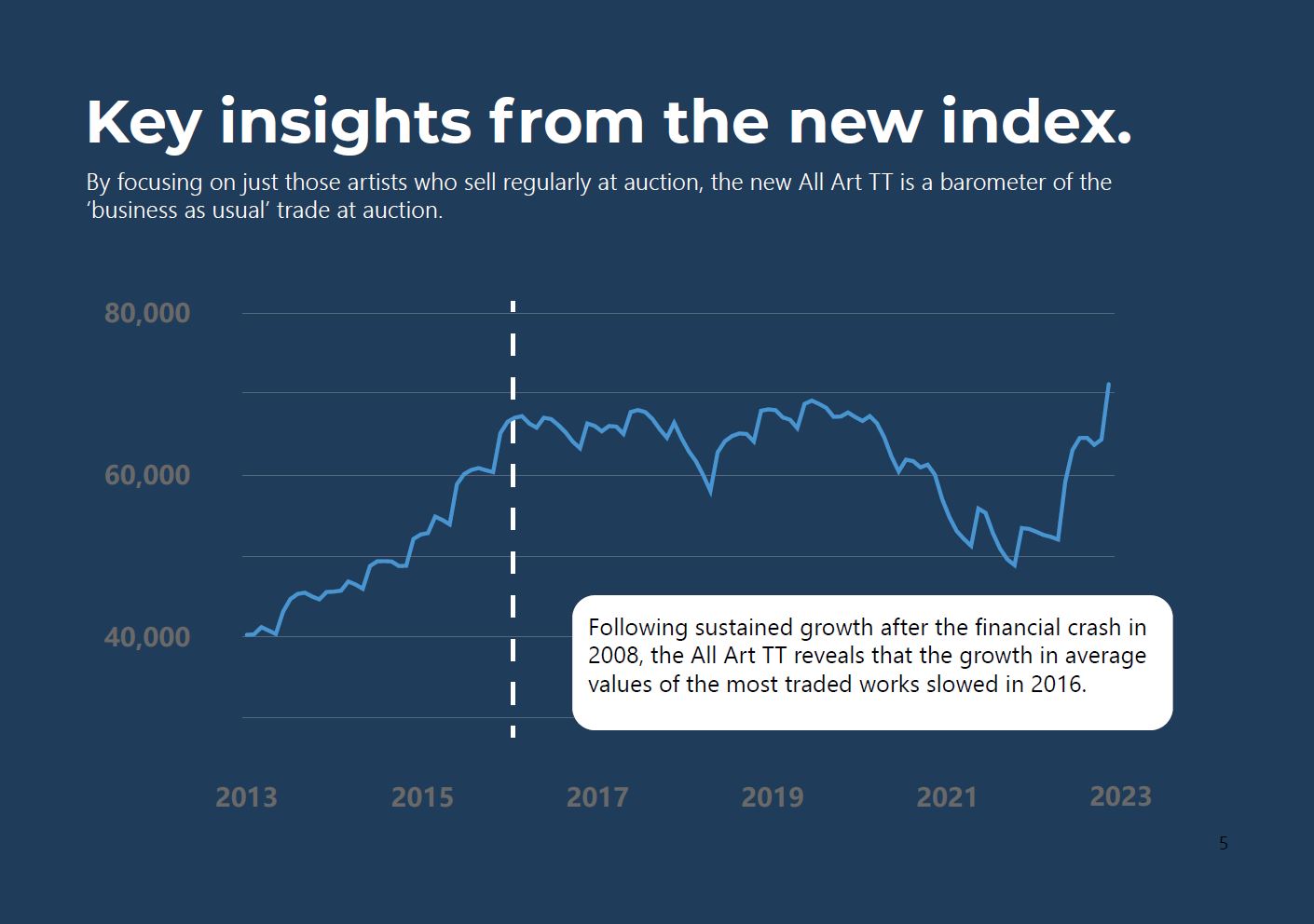 Copyright © 2021 Art Market Research, All Rights Reserved
Copyright © 2021 Art Market Research, All Rights Reserved